Community, government and the mining industry came together in record numbers in a collaboration of ideas aimed at both minimising the impacts and increasing the opportunities from mining at the Upper Hunter Mining Dialogue's Annual Forum on November 19.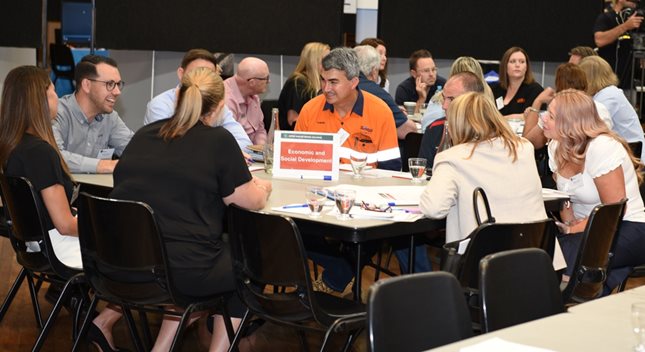 A record turnout of 160 people gathered at the Singleton Civic Centre for the forum with a combined goal of developing ideas aimed at making the Upper Hunter a better place for all to live.
The Dialogue was formed in 2011 as a collaboration between the mining industry, government agencies and the community with the aim of lessening the cumulative impacts of mining.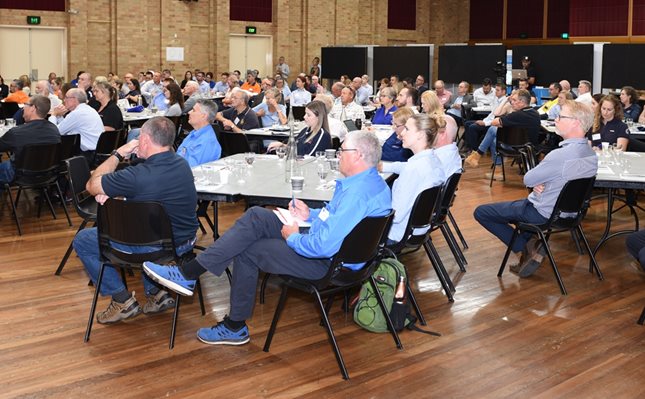 After eight years since the Dialogue's inception, the Annual Forum continues to draw a wide range of attendees with important interests and views.
Dialogue Chair Sarah Withell welcomed the diversity of representation and views as an opportunity for "truly respectful engagement".
"The Dialogue's Annual Forum is an important event for the Upper Hunter to help shape the Dialogue's path moving forward. It provides an opportunity for people to make a difference through respectful dialogue and work on outcomes together" Ms Withell said.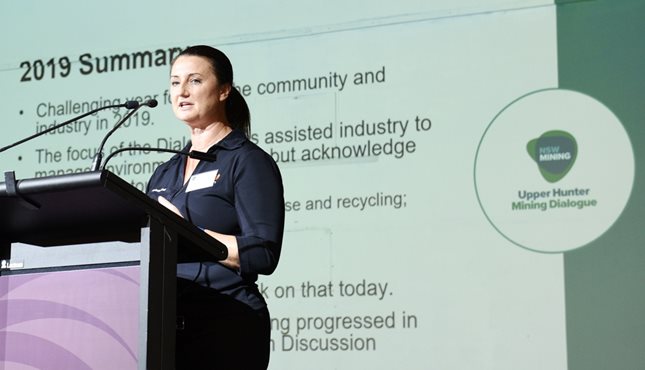 "Ideas for projects and potential solutions to the current issues are discussed and developed by forum attendees with all having the opportunity to contribute their views. All of the ideas discussed at the forum will now be further analysed and prioritised by the Dialogue's working groups – which are made up of community, government and industry representatives – and likely initiate new Dialogue projects.
"By listening to concerns, collectively taking action and developing solutions, everyone can prosper."
In fact, at this year's forum, attendees witnessed the launch of the Dialogue's new procurement hub which was developed by the new Economic and Social Development Working Group the formation of which was an idea arising from last year's forum discussion."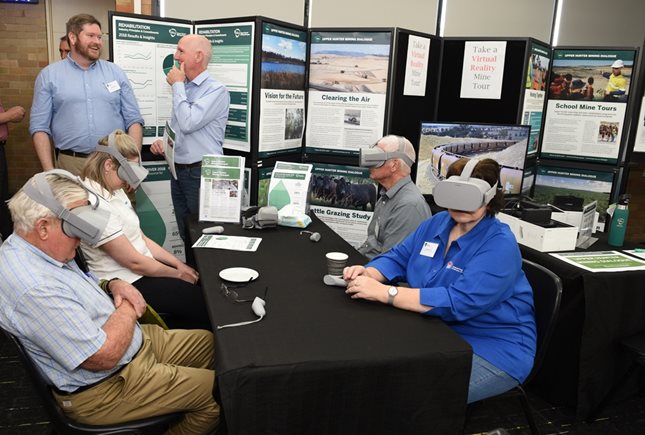 At this year's Annual Forum, attendees also heard from Division of Resources and Geoscience Executive Director Stephen Wills who provided an update on the NSW Government's long-term land use planning projects and activities.
As well, preliminary data on a project evaluating air quality changes in the Upper Hunter and other regions was presented at the forum. This project resulted from discussions at the 2018 forum and seeks to understand how the air quality has changed in the Upper Hunter and if this is consistent with other regions in NSW. Preliminary data shows similar results across the areas being compared but will be further analysed before a final report is released.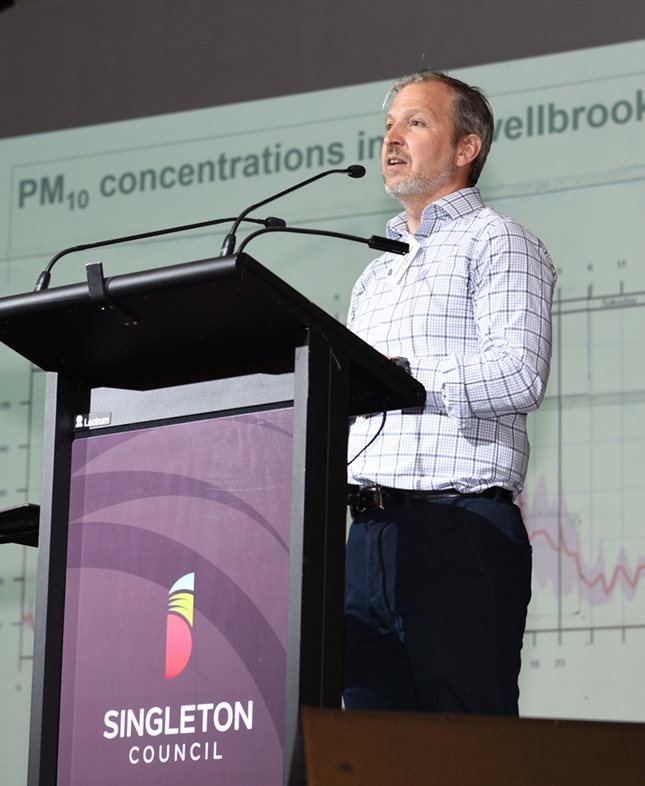 The 2019 Annual Forum also featured 27 displays from mining companies, NSW Government agencies, local government, community and business groups which allowed attendees to discuss environmental issues or network face to face with the mining and business experts on procurement opportunities.