Following feedback received from stakeholders at the Dialogue's 2017 Annual Forum, the Dialogue's various Committees and Working Groups have been busy discussing how the Dialogue can evolve to meet the changing priorities of the Upper Hunter community.
While the key environmental themes identified when the Dialogue was established are still important (i.e. air quality, land management and water), our stakeholders communicated that there is an increasing need to consider short and long-term economic and social development issues in the Upper Hunter and focus on effective communication with stakeholders.
At the May 2018 meeting, the Joint Advisory Steering Committee supported a proposed realignment of the Dialogue's Working Groups to better reflect these changing priorities, which will involve:
Establishing a new Communications Working Group (consisting of industry communications and technical specialists, and relevant community members) to help facilitate the Dialogue's objective to improve communication and messaging to stakeholders;
Establishing a new Economic and Social Development Joint Working Group (consisting of business, local government, community and industry representatives) to consider matters of importance to the small to medium enterprise (SME) community, such as procurement opportunities and strengthening the economy, as well as consider the impact of mining on various social issues and how the Dialogue can help build resilience and capabilities in the Upper Hunter community; and
Combining the existing Joint Working Groups into a single 'Environment' Joint Working Group, covering all key Air Quality, Land management and Water projects currently being considered by the Water and Land Management, and the Emissions and Health Joint Working Groups.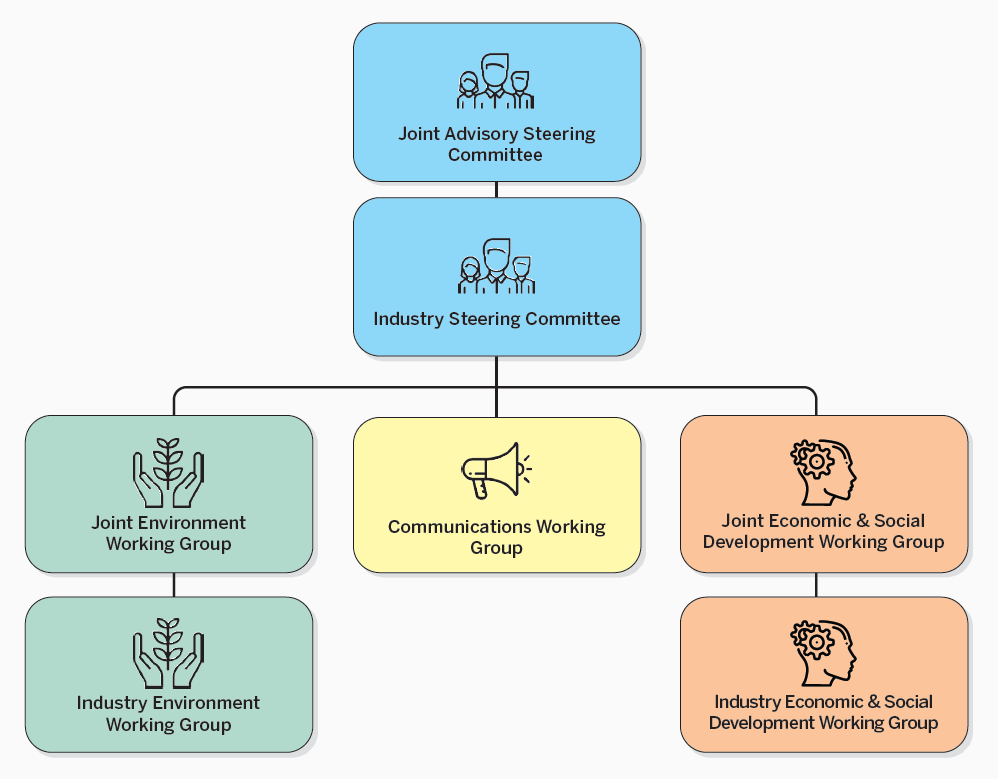 These changes are expected to be progressively implemented in the coming weeks, with meetings to be held in the September/October 2018 period.
If any members of the community are interested in participating in the Dialogue's Joint Working Groups, please register your interest at info@nswmining.com.au.