The mining industry and community came together at the Upper Hunter Mining Dialogue's annual forum on December 6 to review the Dialogue's activities and plan its future.
More than 85 participants, representing a broad range of stakeholders gathered at the Muswellbrook Race Club to hear from multiple experts from research and government presenting on subjects including the development of balanced land use across the mining, agriculture, viticulture and horse racing industries, the need for innovation, the development of a Hunter Regional Plan and Rehabilitation Bond calculations.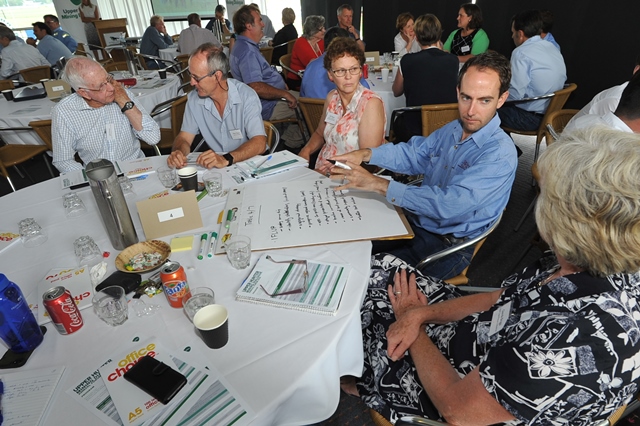 A panel consisting of industry, research, government and community representatives provided a lively discussion on the potential beneficial use of final mine voids, with strong support among participants for a refresh of the Hunter's Synoptic Plan and further research to identify future voids and plan their future use. Panelists also discussed the need for greater economic diversity within the Upper Hunter, as well as how mining could be integrated into future tourism opportunities within the region.
Participants also received an update on the Dialogue's land management, emissions and health and water management projects. Key items of interest included the Weather Forecasting Project, Industry Grazing Trials and the recently-released Water Accounting Framework.
Forum attendees participated in group discussions, providing a variety of strategic and innovative ideas for the Dialogue to consider as we move towards 2017. The Dialogue also received valuable insights from the community to help guide future activities, presented in research results released on the day by the Hunter Research Foundation.
The forum was also joined by a group of Muswellbrook and Aberdeen high school students who participated in their own workshop aimed at the Dialogue developing an educational program for local schools which will include bus tours of mines and rehabilitation programs.