The Upper Hunter Mining Dialogue's grazing study is now well into its second year, comparing whether rehabilitated mined land can support sustainable and profitable livestock grazing, as compared with grazing on unmined native pastures.
The four-year project is being undertaken at Coal & Allied's Hunter Valley Operations (HVO) mine site, with control properties located at Wandewoi and BHP Billiton's Mt Arthur Coal mine site as well as the adjoining Edderton control property.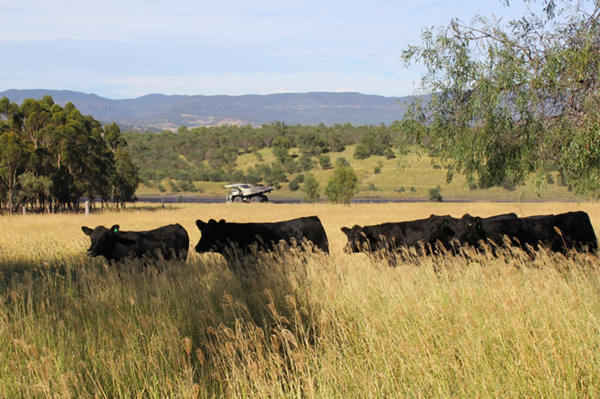 The NSW Department of Primary Industries is managing the project and has been assessing the grazing areas that have been mined and recently rehabilitated, as well as neighbouring unmined control sites.
So far, the results have been promising. As of September 2015, cattle at the rehabilitated sites have been gaining around 1kg per head per day, and have gained around 100kg more than their counterparts at unmined native pastures. This represents an approximate increase of 0.4kg per head per day.
Rehabilitated mine sites have a greater herbage mass available for grazing which is one of the proposed reasons that steers at rehabilitated sites are gaining significantly more weight than at unmined control pastures.
In terms of soil quality at rehabilitated sites, sulphur and phosphorus have generally been deficient at all sites, however the Grazing Study Advisory Panel has chosen not to add Superphosphate fertiliser to address this deficiency.
Additional botanical analysis has shown that there is a greater diversity of species at unmined control sites, which was expected. Nevertheless the rehabilitated sites, which are dominated by Rhodes grass, have also shown significant diversity – more than was expected and significantly more than the original seed mix placed on the site.
As the study progresses, the Grazing Study Advisory Panel will be considering when to sell the livestock and restock with new steers, and whether to increase stocking rates at some rehabilitated sites to take advantage of an abundance of yet ungrazed grass.