Students from St Joseph's High School had the rare opportunity to witness the birth of a new coal mine when they visited Mach Energy's Mount Pleasant Operation.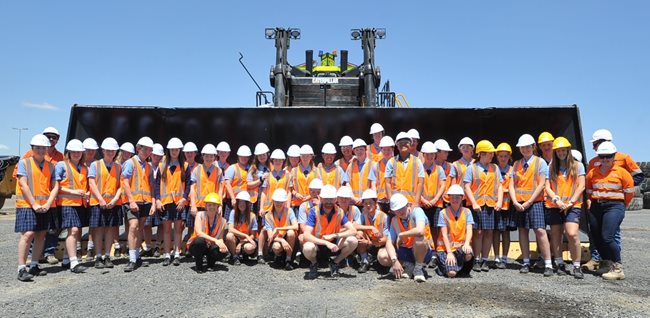 The Aberdeen school's Year 9 students visited Mount Pleasant Operation in two separate tours in late November as part of the Upper Hunter Mining Dialogue's School Mine Tours Program.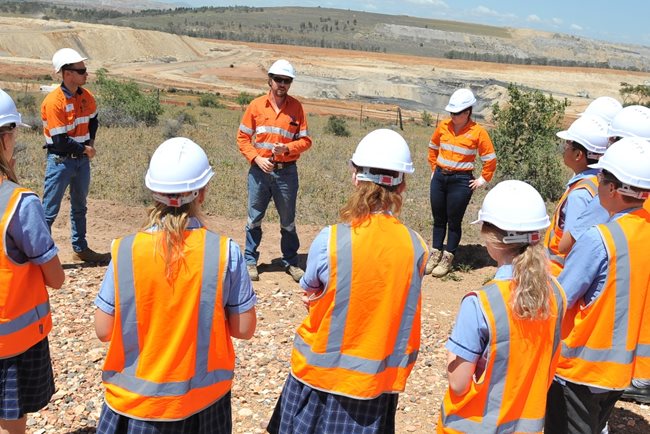 With the new mine's facilities still under construction and yet to load its first-ever coal train – an event scheduled for mid December – students got to see the facilities being built including the coal handling preparation plant (CHPP), storage and loading facilities, dams and other infrastructure before visiting the actual mine pits where they witnessed the first of the coal being excavated.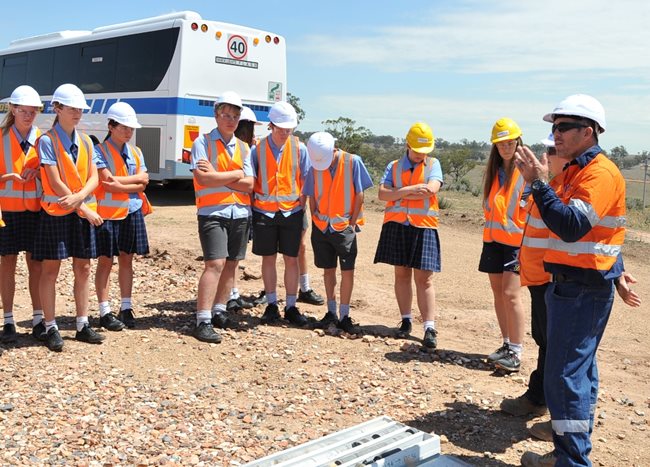 As well as tours of the mining process, students heard and saw how the mine design and construction was aimed at minimising the impacts from mining on nearby residents including construction and completion of vegetated bunds which has a watering system installed to ensure viability of the vegetation, day shift only for the construction team, CHPP location to lessen the impact on neighbours and the Muswellbrook community and tree screen planting commenced on the project by the previous owner in 2003 with planting continuing along key roads as the operation develops.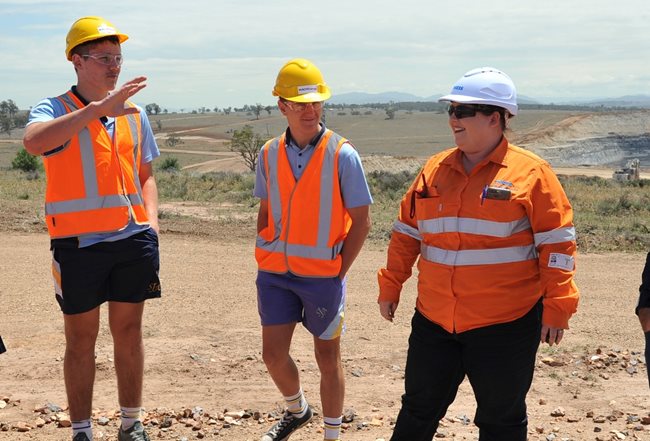 The students had first-hand access to a broad range of mining expertise with the tours being led by Thiess Environment and Community Superintendent Peter York , Thiess Environment and Community Officer Michelle Eckersley, Thiess Coal Quality Engineer Sarah Wells, MACH Energy Senior Mining Engineer Rod Vaughan, MACH Energy Ecologist/Acting Environ Officer Dean Sugden, MACH Energy Mount Pleasant Operation General Manager Richard Bailey, MACH Energy External Relations Manager Ngaire Baker and MACH Energy Mount Pleasant Operation Construction Manager Peter McDermid.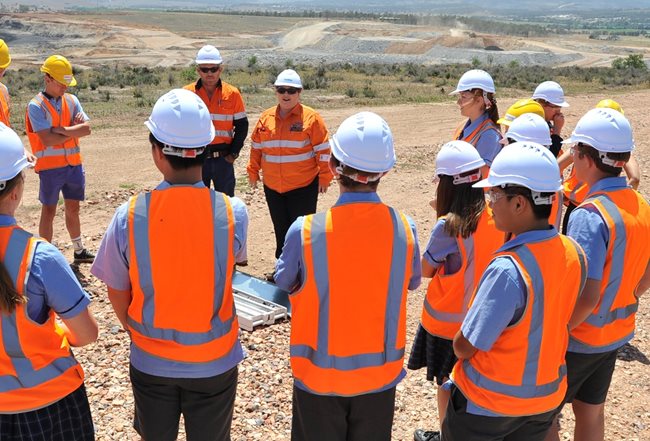 The visits were part of the Dialogue's School Mine Tours Program which offers mine tours to Year 5 and Year 9 students. The tours program aims to offer a fact-based, first-hand educational experience to teach local students about the impacts and benefits of coal mining in the Upper Hunter.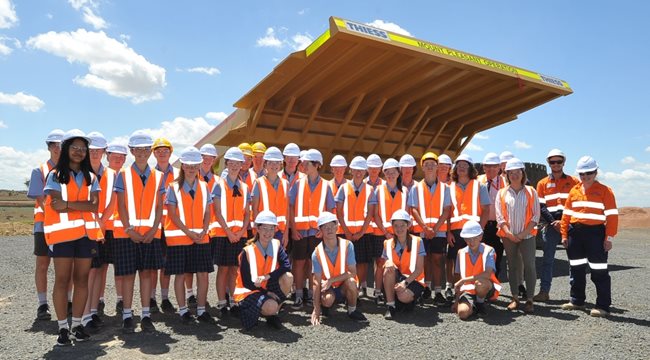 The Dialogue offers the free tours to all schools in the Singleton-Muswellbrook educational catchment and the program uses educational materials and messaging developed by a Dialogue working group made up of teachers, community members and industry and local government representatives.